Innovative Approach to Optimize Produced Water Disposal
Abstract
Ferguson Industrial helps companies optimize produced water disposal. As a byproduct of oil and gas production, water must be carefully managed. In fact, it is the largest volume waste stream associated with upstream petroleum operations.
Most oil shale fields include pipeline infrastructure to gather produced water from wells. Then pipelines transfer the water to temporary storage. This storage is located at either a disposal well location or at a central treatment facility.
Ferguson Industrial worked closely with its customer, a leading water management company, to develop solar-powered control stations. The stations would manage the disposed water-gathering pipelines located in the oilfields of West Texas and New Mexico. Furthermore, these innovative systems enabled the remote operation of single-stage isolation and modulating valves to control the flow of produced water in the high-pressure pipeline network.
By partnering with a trusted automation equipment supplier such as Ferguson Industrial, oilfield service companies can find new ways to improve the efficiency and reliability of their water disposal infrastructure; meanwhile, improving safety and reducing costs.
PRODUCED WATER DISPOSAL CHALLENGES
With a growing focus on corporate responsibility and sustainability, the proper handling and disposal of waste streams are critical. This is especially true for all oil- and gas-related businesses. Operators must ensure both regulatory compliance and protect assets, personnel, and the environment.
Because produced water from hydraulic fracturing contains chemicals that are potentially toxic, they cannot be exposed to freshwater ponds or groundwater. Furthermore, government and industry regulations require the water to be disposed of in an approved and effective manner.
Deep well underground injection has become a popular method for the disposal of fracturing fluids and other substances from shale oil and gas extraction operations. The produced water is deposited into deep geologic structures, many of which have trapped brine for millions of years.
These structures are often a mile or more beneath drinking water, separated by billions of tons of impenetrable rock.
NEED FOR RELIABLE AUTOMATION FOR PRODUCED WATER
As part of the water treatment operation, there is a need for automated valve technology. Because, in many cases, these pipelines run for miles with no power to activate the valves. Therefore, this technology offers customers reliable control of high-pressure water-gathering pipelines.
In this particular project, our customer sought to optimize its water-gathering operations. Like most projects, there were specific requirements for the valve application. It needed to:
Control system pressure to and from well sites
Shut down lines in the event of a break or other failure
Eliminate high-maintenance devices such as air compressors and other rotating equipment
Valves and other equipment would be situated every five miles or so in areas that were "off the grid." Thus, there was no available gas or electricity. With this in mind, the use of solar power for the pipeline control stations was a logical choice.
Solar Powered Disposal Stations
Solar power has had a significant role in oil and gas production for decades. This is largely due to the vastness of most producing fields. However, solar systems are highly complex. Proper design is key, from the size of solar panels selected to the converters used. If there is a mismatch in load capacity at any point in the system, failures or accidents may occur. Therefore, it is best to have experts analyze load requirements and design an appropriate system for the application.
Contact us to learn more about Ferguson Industrial
By partnering with a trusted automation equipment supplier, oilfield service companies improve the efficiency and reliability of their produced water disposal infrastructure. Subsequently, they improve safety and reduce costs.
Results
The use of solar power in industrial valve automation goes back several decades. However, technological advances in efficiency and storage mean the technology has become a practical, dependable alternative for many isolated locations.
The customer is now utilizing a robust solar system providing power to operate PLCs and electric valve actuators for pipelines transporting contaminants from fracturing sites to water gathering and disposal facilities.
Furthermore, the innovative solar power solution provides the proper voltage to operate automated modulating and isolation valves with a tremendous safety factor. The electric actuators incorporate an internal battery system that also provides position feedback and diagnostics. A special automated feature provides a low-voltage alarm in order to notify pipeline operators if the solar power is low or below the operation level.
In addition, the system includes a control panel that utilizes a series of voltage regulators. These regulators monitor the battery voltage. As a result, the system only provides charging when the voltage drops below specified levels. This prevents overcharging the battery and possible degradation.
TESTING AND OPTIMIZATION
Because of thorough testing of the solar-powered valve packages, Ferguson Industrial has valuable insights into system wiring. A default 24Vdc signal was previously used to open the valve, and when de-energized, it would close. Upon loss of signal power, the valve would then close again. This function was set up in the actuator's two-wire priority in order to close on loss of signal. Subsequently, it was requested that the valve fails in place with one 24Vdc signal to open and another to close. All of the units were reconfigured and then successfully retested.
Another key insight was that the pipelines would be hydro-tested after the valves were installed. Therefore, instead of shipping the devices in the closed position, they would remain open. Accordingly, the hydro-tests could proceed even if the system was not yet connected to the valves.
Finally, the project team realized that it is impossible to predict the weather. Upon completion of assembly, there was a good balance of sunny, cloudy, and rainy days. As a result, engineers were able to fully test the valves and confirm they would stroke with no sunlight for at least two days. However, just before the viewing of the testing procedures, there was complete sunlight and a proper test could not be emulated. For that reason, the team placed covers over the solar panels. Then, over the next three days, the valves were stroked fully open and fully closed five times using battery power only. Upon removal of the covers, the batteries immediately started charging and were fully charged in two to three hours. Note that charging time is dependent on the system.
CONCLUSION
Oilfield service companies seek to optimize their network of produced water disposal pipelines and underground injection wells both of which are designed to gather and dispose of saltwater for the shale oil industry. By partnering with a trusted automation equipment supplier like Ferguson Industrial, companies improve the efficiency and reliability of their produced water disposal infrastructure while improving safety and reducing costs.
Related White Papers
How to Ensure Quality Control for Industrial Suppliers
The best value a supplier can provide to a customer is a robust and integrated quality assurance program that promotes a culture of quality from the top down. A good supplier is concerned about safety, decreasing your TCO and improving your ROI and bottom line.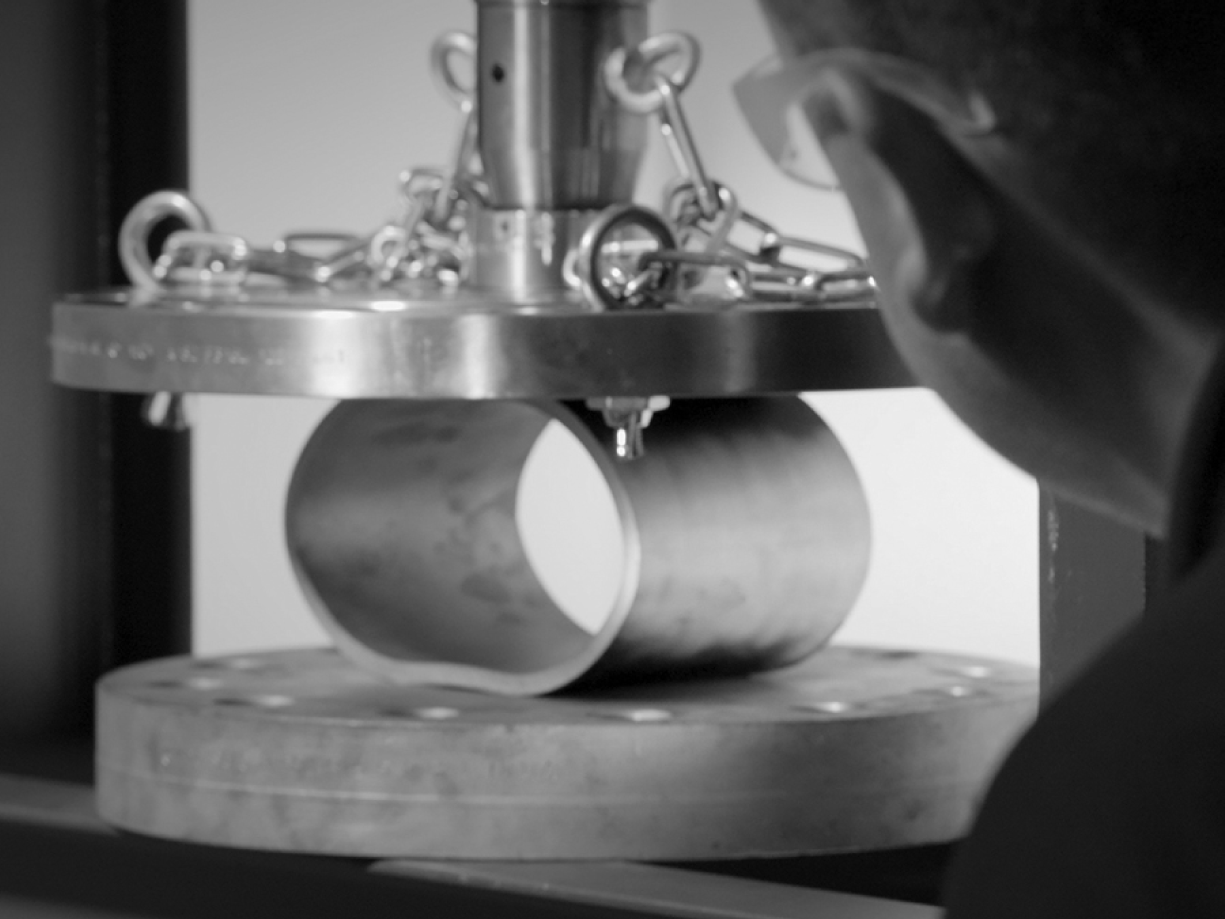 Quality Assurance
Our quality program is the greatest value we provide our customers as a trusted supplier. We are dedicated to the safe operation of the industries we serve, knowing that the products we supply are critical to the safe operation of their facilities.