Providing strategic solutions
At Ferguson Industrial, we hire associates with vast experience and an understanding of flow control. As a result of this expertise, we reliably assist our customers. When you contact us, we troubleshoot issues, answer questions, and make recommendations specific to your system. Furthermore, we reinforce our expertise through our commitment to and participation in industrial training programs.
Valve and Actuator Sizing
When it comes to valve and actuator sizing, rely on our technical expertise. Our technical support staff is both highly trained and here to assist. Not only do we select the right products for our customers, but also we determine the correct sizing. First, we ask questions to better understand your application's requirements and to assure your assembly works as intended. Then, here's what you can expect:
Assistance in selecting the appropriate on/off valve automation products
Control valve sizing calculations
Proper selection of valve size and trim requirements for your application
In addition, our valve and actuator sizing program is proprietary. As a result, customers rest assured that they're getting the best valve automation products. Valve sizing for ball valves, globe control valves, segmented ball valves, eccentric plug valves, and more are all within our technical expertise.
We understand that for both control valves and on/off valves, sizing is imperative. That is why our personnel is highly trained with industry experience. Trust us to select the proper actuator for your application. Furthermore, we offer pneumatic, electric, and electro-hydraulic actuators to meet nearly any application configuration. Our valve and actuator product line, including automation accessories, is highly regarded and diverse.
Valve Assembly Design
A lot goes into valve assembly design. For instance, once you select the proper valve and actuator, you need to consider mounting hardware and accessories. Without premium valve accessories, you run the risk of damaging your application. Another potential downfall to skipping the valve assembly design is decreased running life of the system. Because of this, we stock and manufacture high-quality mounting hardware and automation accessories including solenoid valves, limit switches, positioners, filters and regulators, and speed controls. Easily add all of these items to the valve assembly design.
Looking for more information? We can create a detailed quote that includes recommended valve accessories. Then, our highly skilled technicians assemble and test each unit. As a result, you are guaranteed a full valve assembly that functions as designed. Let us handle this work and ensure your automation package is specifically designed to meet your application's needs. We fully calibrate, document, and tag all assemblies per our internal Quality Assurance Program and in accordance with your specifications.
Specialty Fabrication Design
Specialty fabrications are no problem for our experienced team. Bring your challenge to us and we'll work with you to develop a solution specific to your specialty application. For example, we handle high-cycle operations, high-speed applications, specialty tandem-mounting hardware for operating two valves with one actuator, specialty stem extensions, and more. Rely on our technical expertise and specialty fabrication design team. We will find the best solutions for your system.
Valve Pressure Testing
Ferguson Industrial's Valve Automation Facilities are equipped with valve pressure testing stands and other specialty equipment to perform seat and shell pressure testing. This testing is pertinent in confirming factory testing. In addition, it is necessary for troubleshooting or confirming the success of valve repairs. Pressure test reports are available upon request.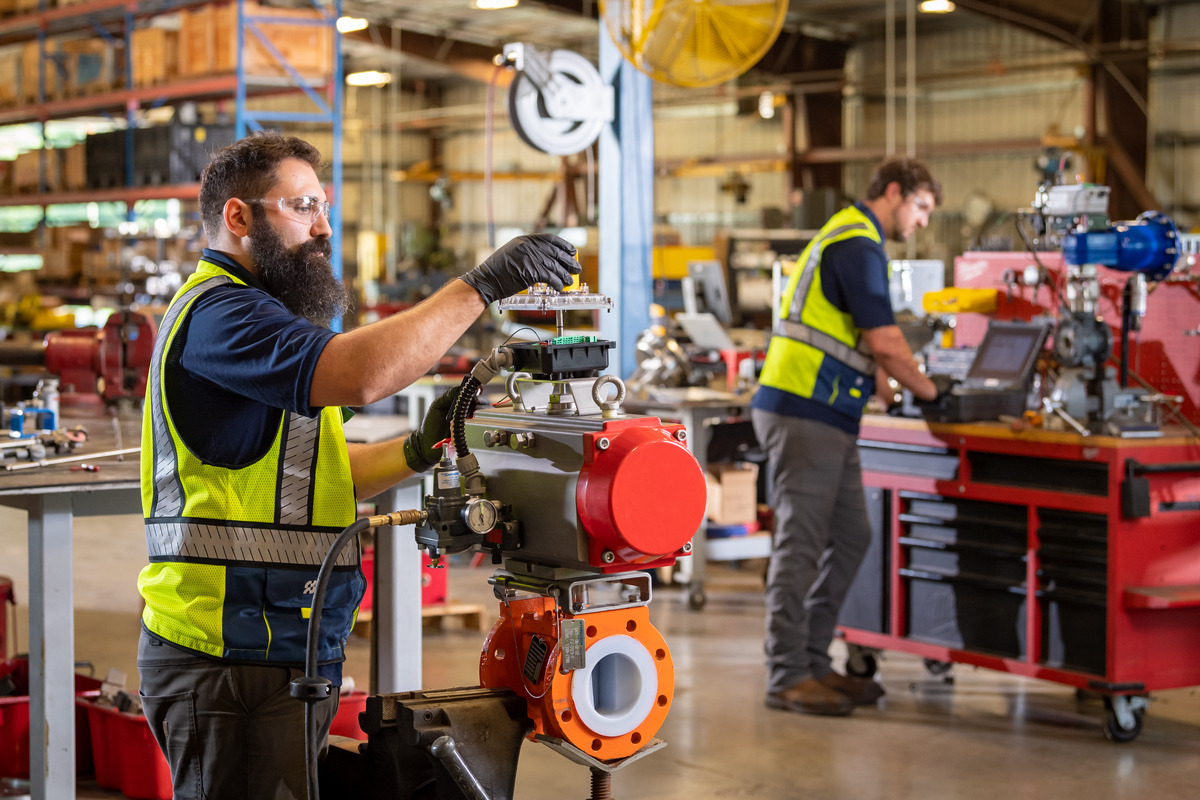 Valve Assembly Functional Testing
It is standard practice to test every assembly of valve, actuator, and automation accessories before we ship it. Our expert technicians check to ensure valve stroking is smooth and the open and close positions are correct. In addition, we ensure switches work properly. Then, we calibrate the switches and positioners to assure the valve is functioning optimally. Special stroke time requirements are also confirmed. If required, valve assembly functional testing reports are available.
2D/3D Autocad Drawings
We offer valve and valve assembly 2D/3D Autocad drawings. Our in-house draftsmen are experienced. Furthermore, they are well-equipped to provide various types of documentation as required for your project. Whether you need project records or 3D modeling, we've got it covered.
Engineering Services
Ferguson Industrial works closely with our customers to provide information and assist with the selection of the proper valve automation products for both MRO and Capital Project requirements. We commonly provide information, quotations, and products to many Engineering Firms or EPCs that are designing new industrial plants. We provide detailed information to the engineering firm regarding valve torques, automation torques, MAST, and drawings. When awarded a project, we assign a project manager and a project team to provide documentation such as drawings, IOMs, and storage requirements. In addition, we share real-time, expedited reports regularly to assure the project remains on schedule. We supply automated valves and control valves to every industry across North America including refining, chemical, power, pulp and paper, food and beverage, mining, and general industry.
Contact us for information on how we can assist you with your next project.
Connect With an Expert Today
Find a location near you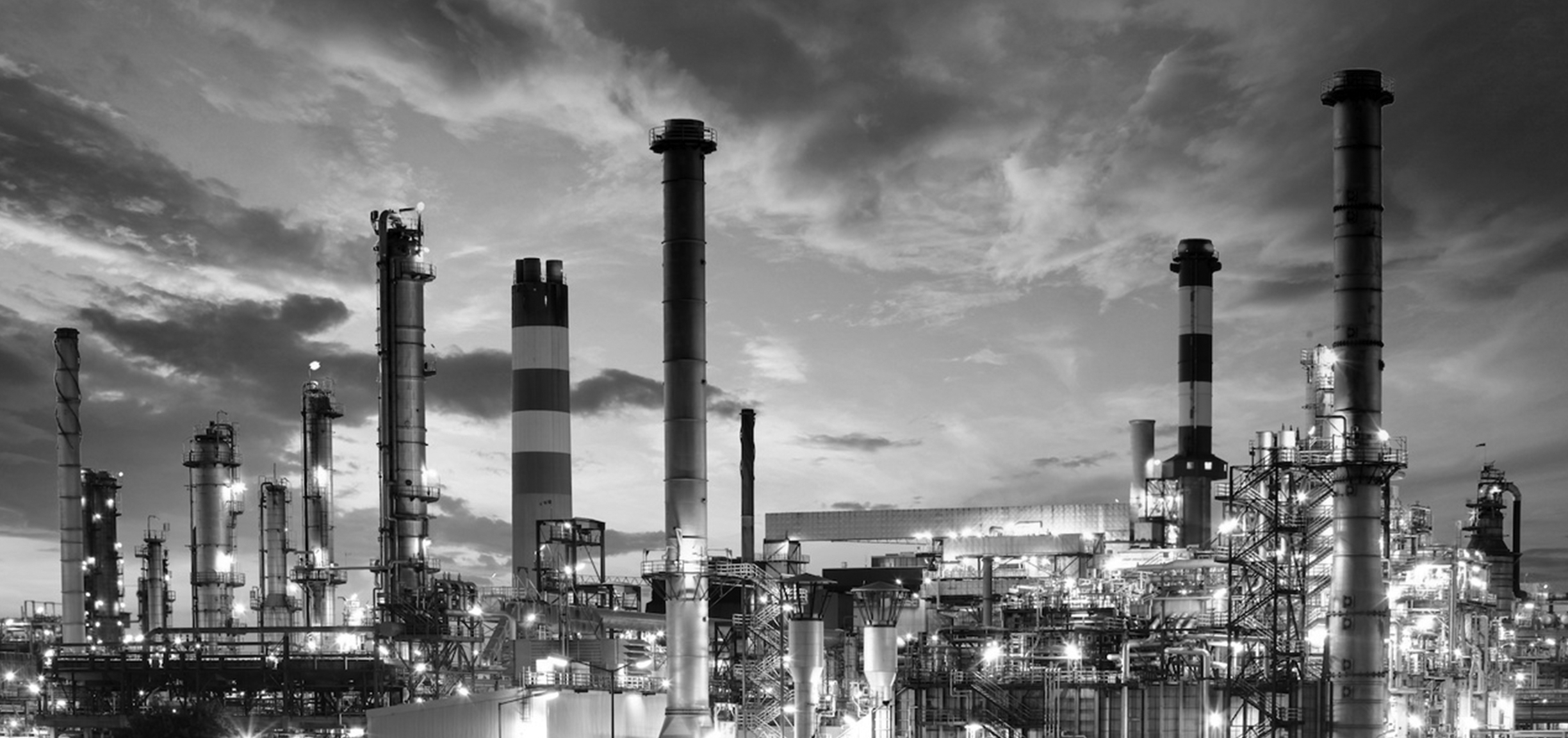 Industries
Served
Professionals across the industrial market depend on us for our industry-leading inventory of flow control products and services backed by expert support.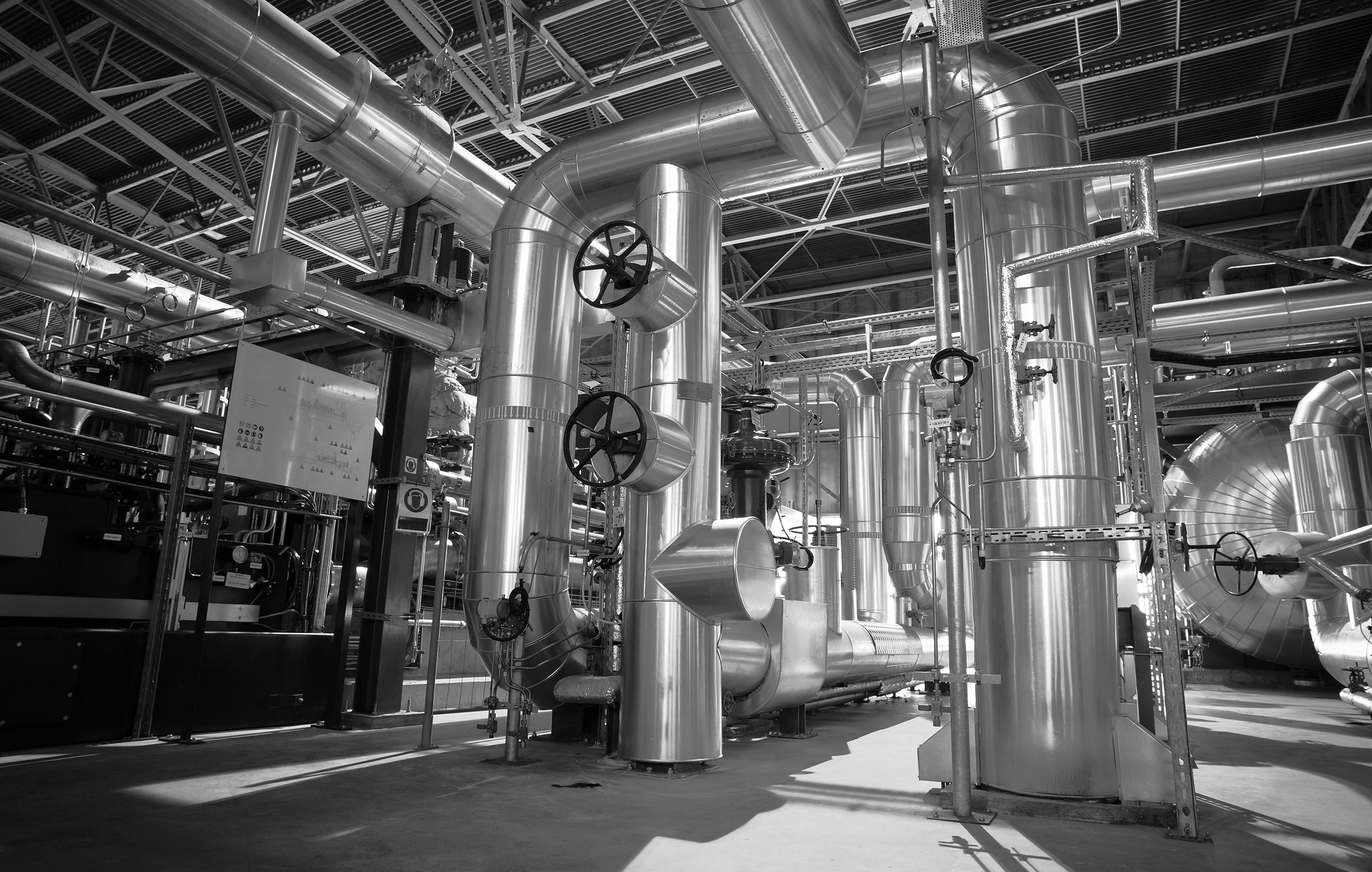 Your Challenges.

Our Solutions.
From solving challenging product issues, unexpected shutdowns, to severe weather response, there is no better partner than Ferguson Industrial. Let our past performance speak for itself and let us be your partner that stands beside you in the toughest of times.