Prioritize Safety & Prevent Downtime
With volatile liquids, temperamental operations, and technologies that change daily, it is imperative that plant procedures are followed. As a result, your people will be safer and your system will function more efficiently. To accomplish this, precision and attention are required. From maintenance and repair training to professional development hours and continuing education, our industry professionals provide training that prioritizes safe operations and reduces plant downtime.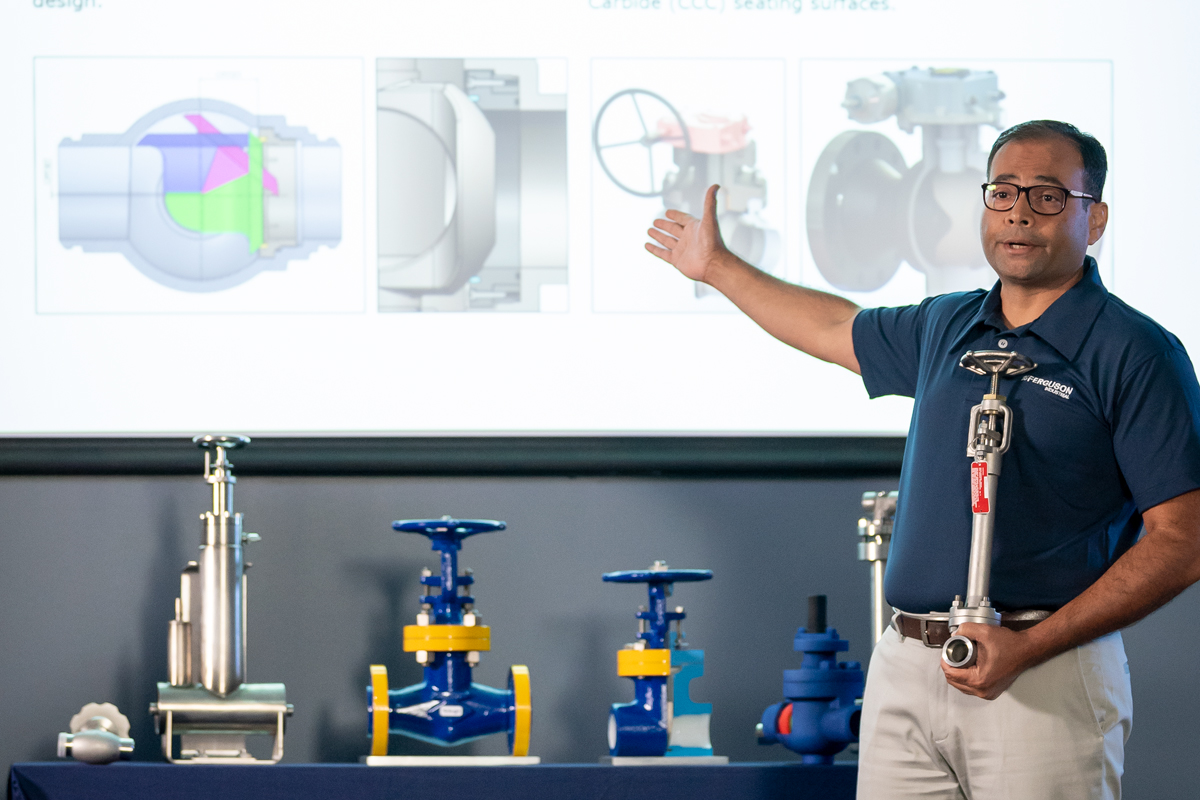 Product Training
Undeniably, there are many types of valves, actuators, and actuation accessories that our customers use daily. In addition, many of our customers have new employees that need to understand how to maintain, operate, and install these products. That is why our company offers product training. As a result, we improve operational safety. Please contact us today and we can provide training for your personnel.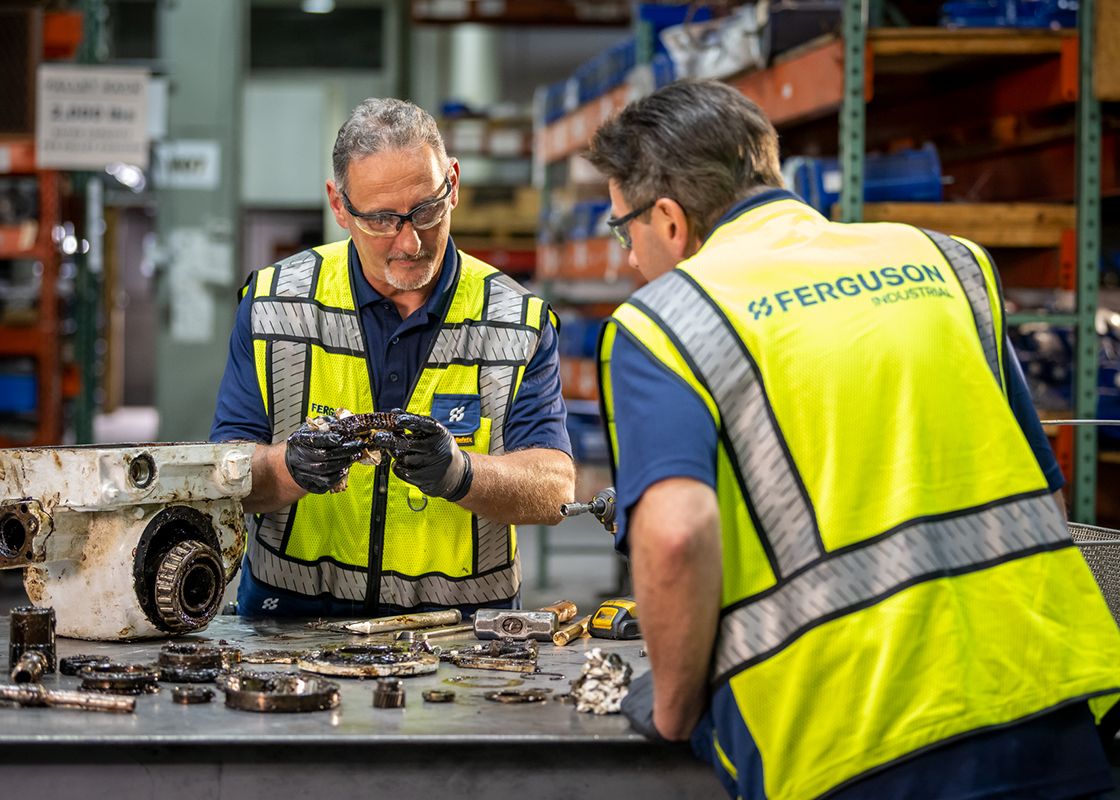 Maintenance And Repair Training
Our technicians or product sales specialists will conveniently bring valve and automation products to your plants. Then, we disassemble and reassemble parts to show your associates how they go together properly.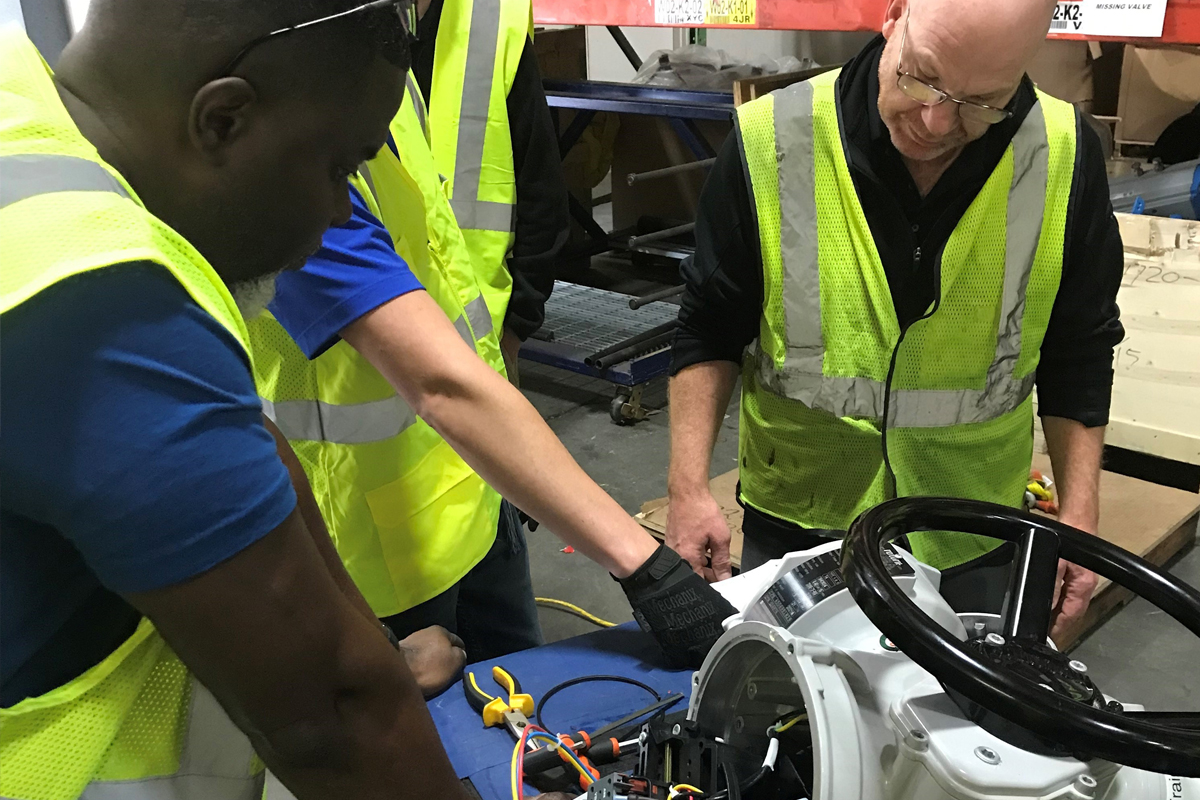 Professional Development Hours
Some accreditations, such as a Professional Engineer (PE), require continuous education. That is why for those seeking continuous learning opportunities, our company and industry offer Professional Development training sessions. In fact, you can reach out to your Ferguson Industrial contact to inquire about participating.
Continuing Education
Understanding how different types of valves, actuators, and accessories operate is critical for both safety and reliability within plants. To assist our customers, our company offers continuing education opportunities. In short, we will focus on educating your associates about valve and automation products, discussing industry specifications, considering new technologies, and maintaining existing products. If you'd like to hear more about our CE opportunities, then reach out to your Ferguson Industrial contact and schedule your next Continuous Education meeting.
Connect With an Expert Today
The Blue Book
Technical resource for valves, automation, and instrumentation.
Download
Learn More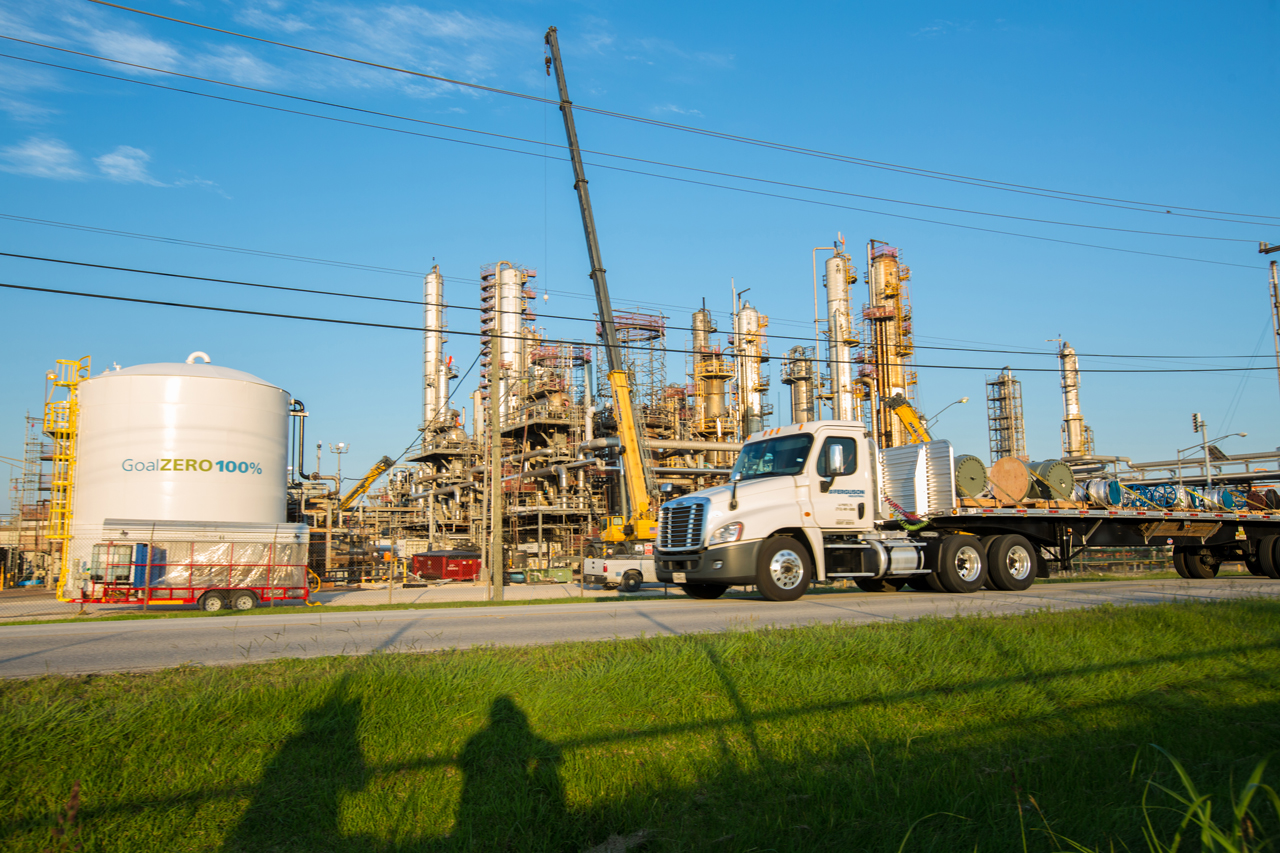 Flow Control Suppliers
We have rigorous qualifications for our suppliers placing the utmost value on product safety, reliability, and conformity.
Learn More
Find a location near you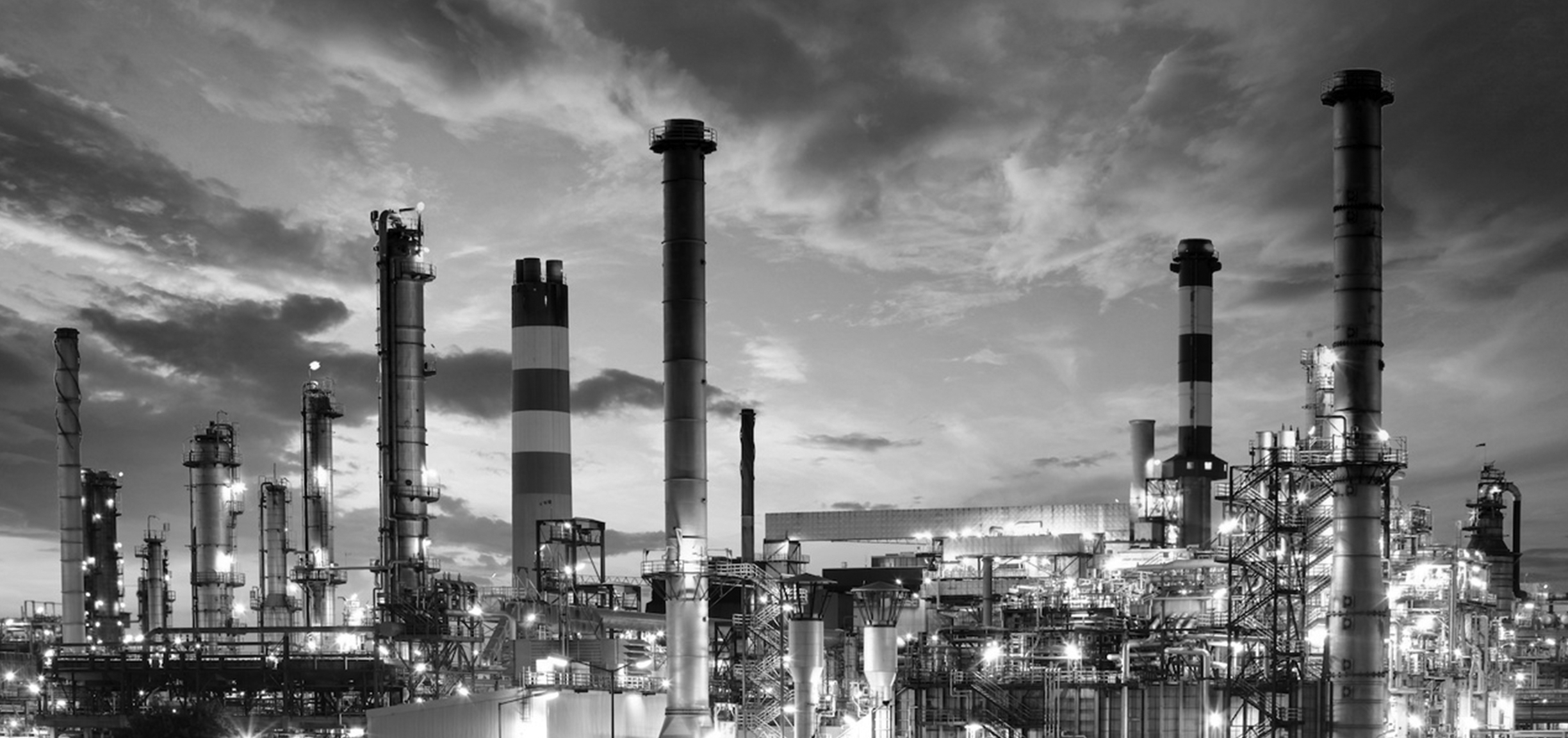 Industries
Served
Professionals across the industrial market depend on us for our industry-leading inventory of flow control products and services backed by expert support.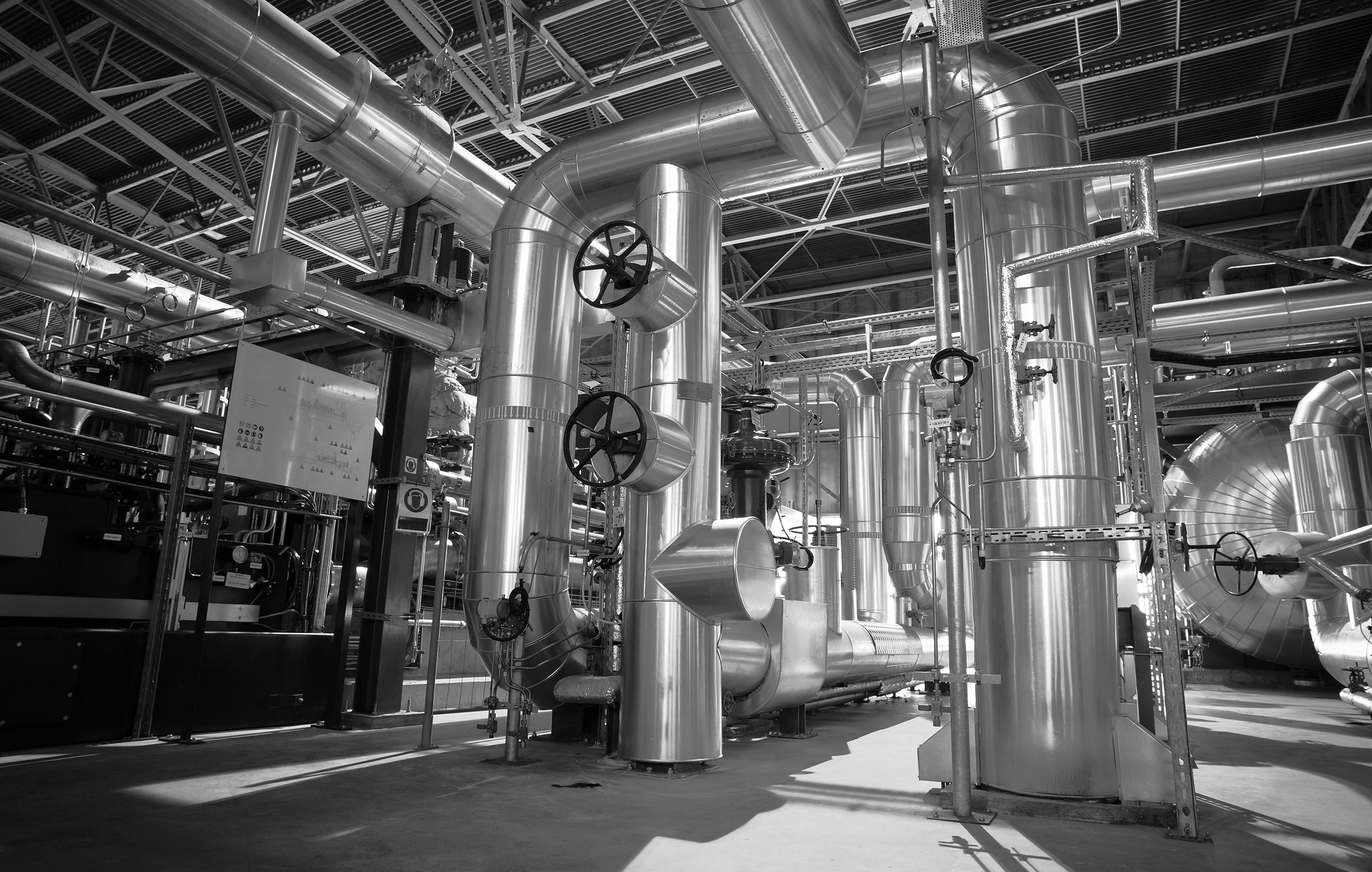 Your Challenges.

Our Solutions.
From solving challenging product issues, unexpected shutdowns, to severe weather response, there is no better partner than Ferguson Industrial. Let our past performance speak for itself and let us be your partner that stands beside you in the toughest of times.