Your trusted source for quality fabricated HDPE products
Ferguson Industrial is a leader in the distribution and fabrication of HDPE pipe and fittings. Our equipment, field technicians and facilities are strategically located throughout the United States, ensuring our ability to provide pipe, fittings and equipment regardless of customer location.
HDPE products are a long-lasting and sustainable solution for a variety of industrial applications. When fused properly, HDPE pipe systems are leak-free and typically require less time and labor for installation compared to systems made from other material. We combine our expansive inventory of HDPE products with a range of specialty fabrication and HDPE fusion services.
What we offer:
Fabrication for custom HDPE piping fittings in sizes ½" through 65" in both IPS and DIPS.
Application and specification review
Specialty product CAD drawing
Technical calculations
Job-site setup recommendations
Productivity estimates
Design assistance
RESOURCES
Learn more about our HDPE products and capabilities.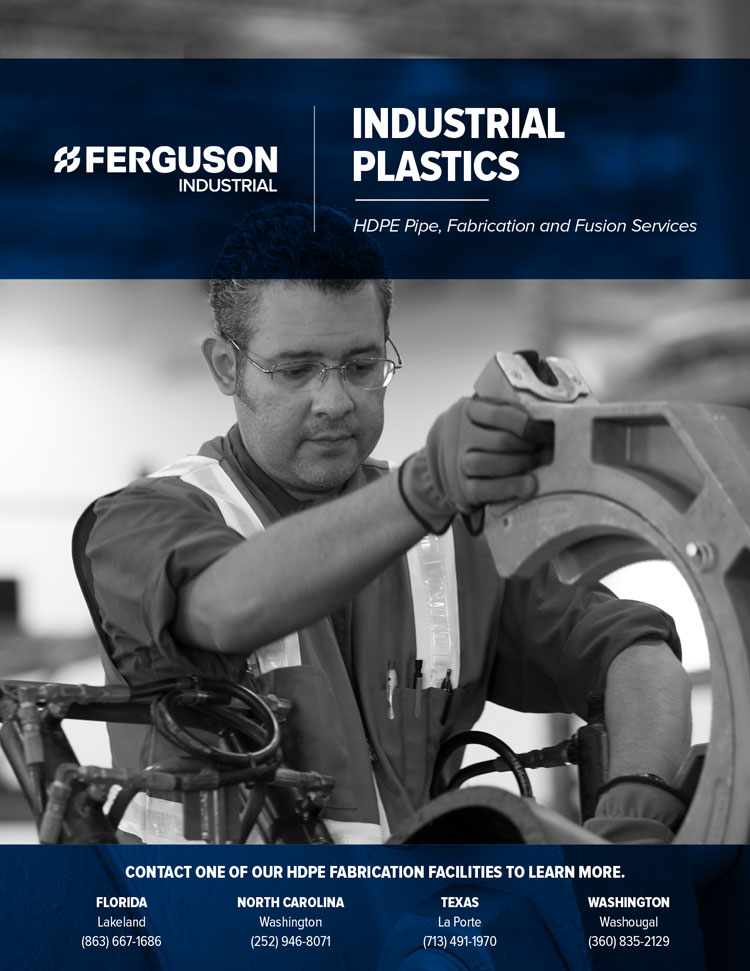 Industrial Plastics
HDPE Pipe, Fabrication and Fusion Services Brochure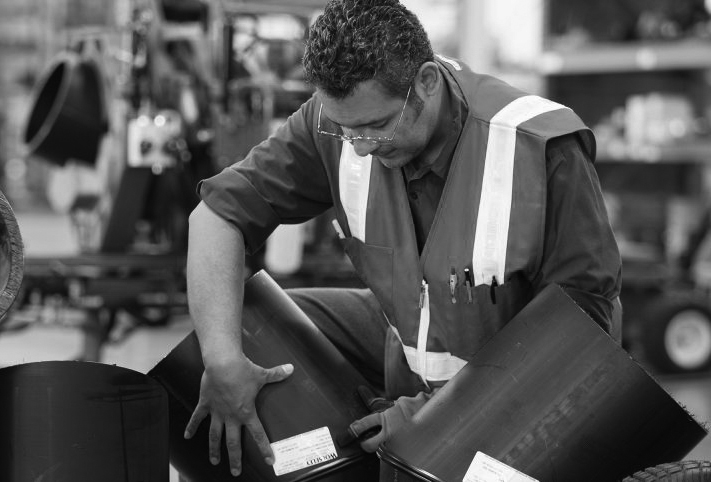 HDPE Fabrication
Our strategically-located fabrication facilities combined with our distribution network allows us to deliver customized fabricated HDPE fittings with exceptional speed and reliability.