From custom spool lengths, fittings and valves to accessories, we are your total source for chemical resistant plastic lined products.
Ferguson Industrial is a turnkey fabrication distributor for plastic-lined products to help you optimize performance, reliability and, above all, safety. As an authorized stocking and fabricating distributor for Resistoflex® and XOMOX® plastic lined products, Ferguson Industrial offers turnkey fabrication of PTFE lined packages.
From drawings to custom length completed spools, we offer full fabrication of lined pipe shipped to your facility quickly. Our knowledgeable associates have the expertise to provide the best plastic lined product solutions that are suitable for use in caustic industrial applications. In addition to our inventory of plastic-lined PVF, we provide best-in-class fabrication services for plastic-lined products. Our associates are certified to meet manufacturer standards for fabrication, which makes us your trusted source for custom PTFE lined packages.
Fabrication capabilities
PTFE, Poly, Kynar, ATL
Hot forming
Pipe fabrication 1″–12″ PTFE / Poly 1″–8″ Kynar
4 T-Drills 1/2″–16″ fabrication
Learn more about our Lined Pipe Products and Fabrication capabilities.
Resistoflex
Resistoflex® plastic-lined piping provides optimized cost-performance over expensive alloys or other liners. Customers can expect the strength of a steel pipe with the corrosion and chemical resistance of an engineered plastic liner. Resistoflex molded PTFE liners offer optimal crystallinity and strength. They provide the best permeation resistance in the industry, reducing permeation rates by up to sixty percent when exposed to aggressive chemical elements at high temperatures.
XOMOX
XOMOX® valves help maintain stream purity and protect against sudden leaks or spills from dangerous or toxic fluids.They offer integral design features such as dove tails, lock and grooves, and lock and holds which allow the liner to be locked into the valve structure, and that minimizes the potential for liner collapse in high-flow or vacuum conditions.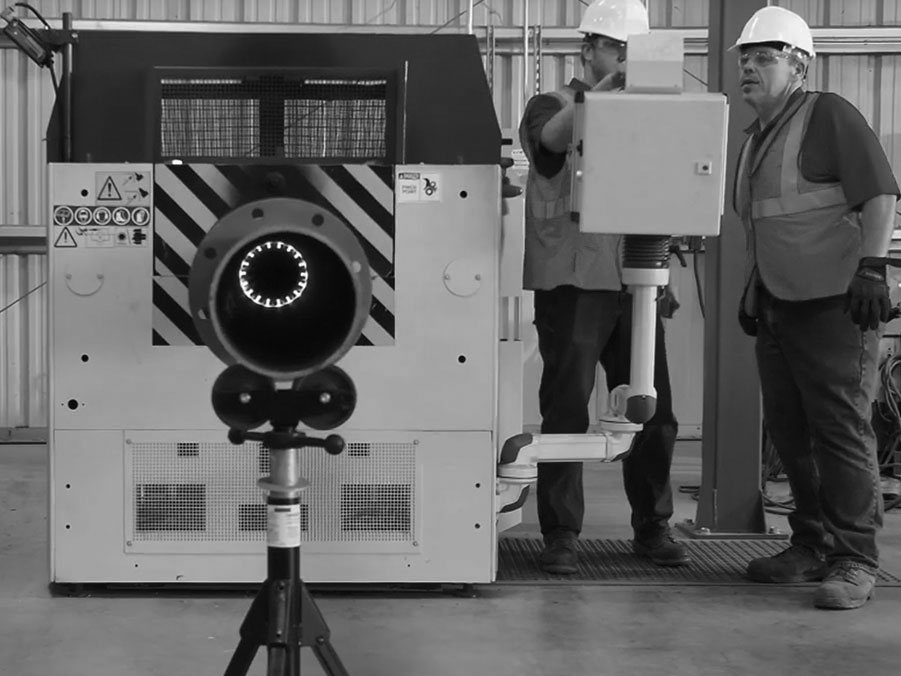 Pipe Lining Fabrication
With experienced associates, in-house fabrication, extensive inventory,and national footprint, we're ready to be your partner for Chemical-resistant Lined pipe and valves.