Professional supply chain services and proven best practices to deliver expertise and results for our customers
We bring visibility to the supply chain to drive shorter lead times, streamline operations and improve productivity.
We are committed to reducing your total cost of ownership (TCO) with tailored access to the best cost reduction and supply chain services through our quality people, quality processes and quality systems. We deliver value by providing innovative procurement, inventory management and distribution solutions that result in lower total operating costs for our customers. Our goal is to simplify the procurement and distribution of MRO supplies for industrial companies.
Learn more about our Supply Chain Services.
Procurement
With an extensive MRO supply network and a national distribution center infrastructure, we provide professional procurement services for order processing and inventory management. Our procurement processes focus on strategic, tactical and category management associated with maintenance, repair and operations (MRO) supplies. We provide expert support with ordering, tracking, receiving, replenishment and benchmarking MRO supplies.
Sourcing and supplier management
Working alongside each customer, our goal is to understand your current supply chain and overall business environment. The collection and management of detailed transactional data allows our Strategic Sourcing Team to successfully leverage and optimize the supply chain in support of the customer's defined needs. Value is delivered through the introduction of new and innovative product solutions, unit price savings, productivity improvements, process re-engineering and the application of lean principles.
Key points about our team
Focused supply chain organization negotiating highly competitive supply agreements.
Works with a broad set of suppliers and manufacturers covering a full range of MRO items
Utilizes sourcing as our core strength which is unique in the MRO marketplace today ensures continuity of supply and conformance of product requirements
Builds supplier relationships, implementing a qualification process and managing performance guidelines
Strategic Sourcing
Buying the right products at the right specifications for customers is a result of our Sourcing Team working collaboratively with thousands of suppliers.
Leveraging our size and scale
Establishing discount pricing structures
Sourcing directly with manufacturers
Executing a brand-neutral sourcing process
Providing highest-quality products at the lowest possible prices
Inventory optimization
Whether utilizing vendor managed inventory systems such as kanban, barcoding or automated dispensing, we have the capability to maintain stock for a quick turnaround, avoiding shortages and costly shutdowns. Our replenishment teams effectively plan and manage reorder points, track activity of products as they move in and out of warehouse areas and reduce inventory obsolescence, resulting in wise monetary investment.
Inventory optimization solutions
Classification
Standardization
Consolidation
Reduction
Disposition
Strategy
Our inventory optimization process is focused on increasing stock availability while decreasing investment and improving returns on invested capital. The process involves:
Evaluating your current inventory position, developing a plan and implementing the change process.
Collecting your databases, reviewing manual logs and inventorying stock for data acquisition.
Correcting inaccurate data, editing product descriptions, part numbers and units of measure for data cleansing.
Deciding proper storage mechanisms for deployment.
Developing demand, lead times, investment planning and disposition of residual material.
Recording results, verifying performance and implementing changes for continuous improvement.
Content management
Information management is a critical element of a successful integrated supply program. We have a standard set of reports and key performance indicators (KPIs) that add value to most programs.
We focus on what matters most"
Item availability: Detailed reports and summary-level views of performance
Inventory investment: Summaries of costs, turns and active categories
Consumption and usage: Reductions driven by usage patterns
Productivity savings: Project reports, action registers, lean non-value eliminations
Cost savings: Benchmarking year-over-year purchase price variances
Sourcing strategy: Spend categorized by commodity, vendor and items
We offer comprehensive support through data analytics, spend assessment, savings and measurement of key performance indicators.
Benefits
Assures uptime and enhanced productivity
Knowing a schematic around your organization's purchases
Visibility into actual cost of inventory
Maximum availability with minimum investment
Activity-based categories for review and adjustment
Implementation of restrictions and budget controls
Application of lean business principles
Year-over-year savings
Determining site-specific strategies for bottom-line impact
Materials distribution
Replenishment controls and material distribution through our on-site storeroom management processes are provided at each customer's location for MRO products.
Our dedicated onsite associates provide
Professional customer service interface
Process purchase orders
Track and maintain inventory
Receive, label and stock product
Perform routine cycle counts
Monthly performance and savings reports
Export shipments
Support with storeroom management, dispensing, Kanban and vendor managed inventory
Dispensing
An on-site dispensing solution can reduce your consumable product spend by as much as 30%, based on your production. With the latest in industrial dispensing technology, we help you take control of inventory, accountability and efficiency by installing the right machine for your facility and you embrace the cost savings.
Benefits of dispensing solutions
Improved asset accountability: Control and track your supplies.
Reduce indirect material consumption: Items are prudently used and waste is eliminated.
Increase labor productivity: Quick access when installed in point-of-use environments.
Supports safe work practices.
Type of machines
Coil machines use helixes/coils that eject PPE and industrial MRO items.
Drawer Cabinets come in a variety of styles, allowing varying levels of control – from open bin stock to closed or weighted compartments.
Lockers and Cabinets are flexible solutions that are versatile enough to store large tools and assets or high quantity consumables.
Carousel Machines offer security and flexibility in a small footprint.
Asset management
The objective of an integrated supply chain services program is to develop a cost-effective, comprehensive MRO materials management system that leads to optimal use of material, manpower and equipment, while reducing or eliminating unnecessary inventory levels. An integral part of that optimal process is managing tooling, assets and spare parts.
Serialization and lot controls
Items can be serialized which means the actual individual unit of an item is recorded with each transaction. This is particularly useful in high dollar items and items with warranty requirements. Additionally, Lot Control manages items with shelf life or other time or tracking limitations.
Warranty management
Warranty management can be used in conjunction with Serialization and Repair management to track actual product warranty and trigger claim processing. Active tracking of manufacturer warranties is typically not being done by industrial organizations and is an area of opportunity.
Commercialization
The process of identifying the genuine Original Part Manufacturer (OPM) rather than the OEM, allowing us to de-layer the supply chain and drive cost savings.
Gage control
Gage control is used for any "check-in/check-out" items, including hand tools and power tools. A variety of calibration schedules are managed.
Cutting tools and abrasives
Focusing on the right tool for the project, initiating modern technologies, improving applications and managing repairs and regrinds, our specialists offer technical expertise and cost savings project management.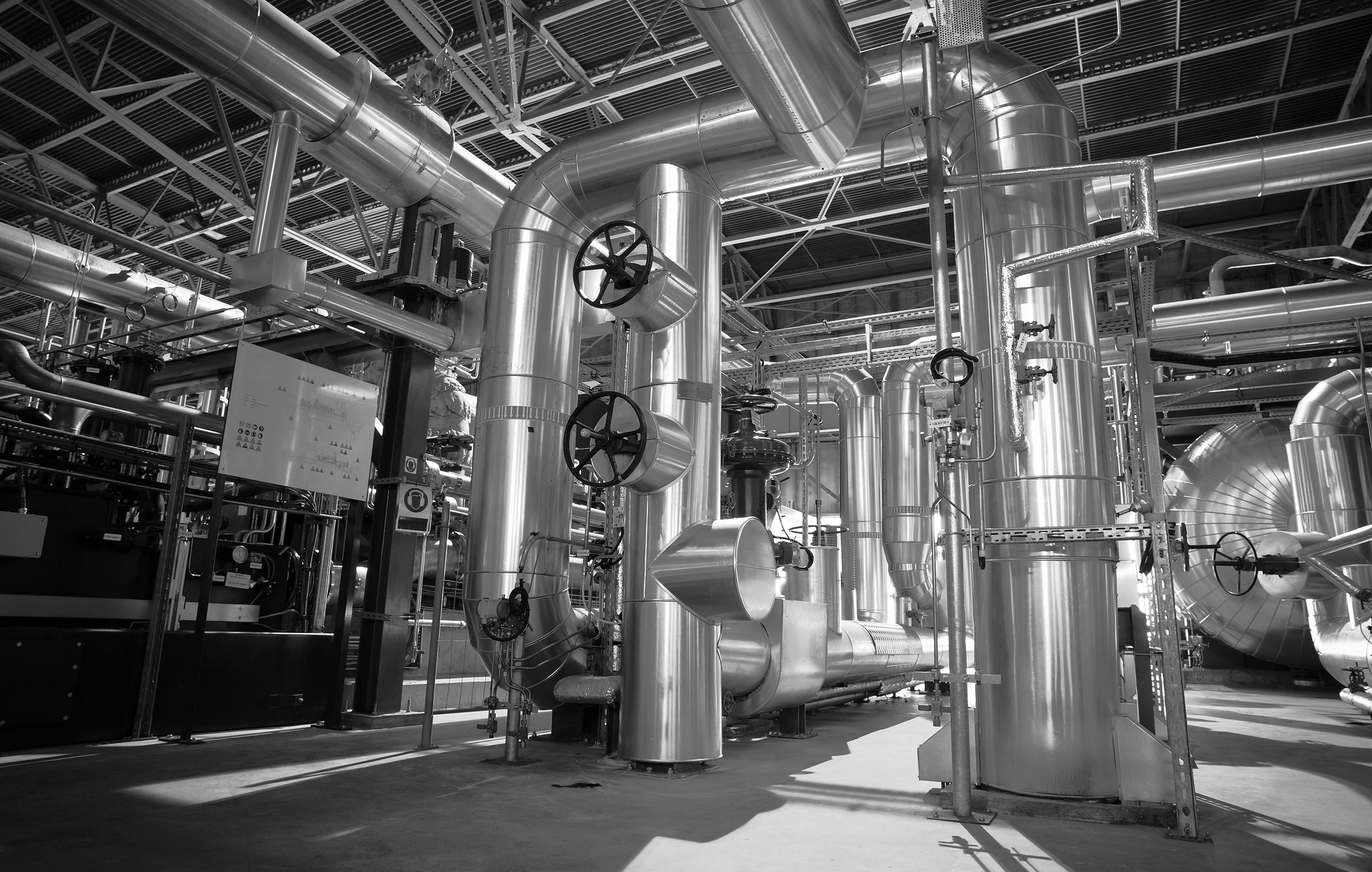 Your Challenges. Our Solutions.
From solving challenging product issues, unexpected shutdowns, to severe weather response, there is no better partner than Ferguson Industrial. Let our past performance speak for itself and let us be your partner that stands beside you in the toughest of times.
MRO Products
We're your complete source for industrial MRO supplies and safety products. Our national distribution center network allows us to deliver the MRO products you need with expedited service.
Industries
Professionals across the industrial market depend on us for our industry-leading inventory of PVF and MRO products and services backed by expert support.