Pharma, Food & Beverage Products
The primary source for all pharma, food & beverage products including sanitary valves, tubing, and instrumentation.
Our industrial Pharma, Food & Beverage products not only meet our customer's exacting demands for safety, reliability, efficiency, and hygiene but also to ensure the careful handling of all products. We pride ourselves on stocking and distributing a vast inventory of industrial sanitary products from well-known manufacturers.
Contact us to learn more about how we can help bring solutions to your next project.
Aquasyn Diaphragm Valves
Aquasyn does not just offer an industrial diaphragm valve that has been converted to meet industry requirements, but products which are conceived and executed specifically to meet the needs of the bio-pharmaceutical industry. Standard features like our integral sealing ridge, and proprietary Tork-Tite® Feet work together to minimize potential entrapment area, provide control diaphragm compression, and provide consistent zero leakage closure with repeatable flow control characteristics.
Products:
Actuated Valves
Biotech Valves
Custom Designed Valves
Fusion Valves
GMP Valves
Manual Bonnet Valves
Multi Divert Valves
Point of Use Valves
Sampling Valves
Sterile Access
Tank Bottom Valves
Two-Way Valves
Valbow Valves
Zero Static Tee Valves
Pharma, Food & Beverage Valves
We offer Pharma, Food & Beverage valves from Alfa Laval, PBM's IgenixⓇ, and Inline Industries. With these options, our customers can select the precise sanitary valve to address specific application requirements.
Products:
Automated
Manual
Ball Valves
Butterfly Valves
Check Valves
Regulators
Engineered Products
By working with Alfa Laval, we can draw on the broadest Pharma, Food & Beverage product portfolio in the industry. Their impeccable quality and engineering ensure the highest standards of reliability, durability, and hygiene for the biopharmaceutical, high purity, food, beverage, and dairy industries.
Products:
Centrifugal Pumps
Positive Displacement Pumps
Heat Exchangers
Peristaltic Pumps
Hangers & Clamps
Pump Carts
Additional Products
In addition to baseline sanitary products like diaphragm valves and heat exchangers, we offer specialty sanitary items and spare parts from highly accredited manufacturers.
Products:
Class VI BPE Gaskets
Replacement Diaphragms
Rupture Discs
Sight Flow Indicators
Process Lighting
Hoses
Sight Glasses
Spare Parts
Fittings & Clamps
Alfa Laval manufactures high-quality and reliable fittings and tubing for Pharma, Food & Beverage processing. With a dedication to precise manufacturing, Alfa Laval ensures dimensional accuracy, easy installation, and long-lasting structural integrity.
Products:
BPE
3A
Tri-Clamp
Bevel Seat Fittings
Compression Fittings
Auto Weld
Brew Quality
Tubing
Our primary suppliers of stainless steel and alloy tubular products, Rath Gibson and United Industries, are recognized worldwide for there commitment to quality and dedication to exceeding the industry standards for producing sanitary tubing.
Products:
Welded
Seamless
Electro Polish
SF1 & SF4 Finishes
Mill Finish
A270
A269
Material: AL6XN, Hastelloy, Stainless
Instrumentation
REOTEMP Instrument Corporation is recognized as a leading manufacturer of pressure and temperature instrumentation. REOTEMP is an ISO 9001 certified manufacturer, and offers a wide variety of pressure gauge sizes, ranges, and configurations to meet the demands of any application.
Products:
Gauges
Bimetal Thermometers
Thermowell 90's
Thermowells
Flowmeters
RTD's
Specials
We are proud to offer Behringer Pharma, Food & Beverage products. All clamp halves in their Sanitary Series incorporate a "smooth bore" contact surface between clamp and tube diameter. This concept was developed to prevent bacteria from harboring in any recesses.
Products:
Manifolds
Spool Pieces
Filter Housings
Pipe Hangers
Supports
Manways and Tank Components
Products:
Oval
Circular
Rectangular
Tank Cleaning Equipment – GamaJet
Rotary Jet
Spray Balls
PlusClean
Manufacturers
We've aligned with leading brands to provide you with sanitary products you can trust.
Sanitary Fabrication
Our expertly trained technicians and integrated service providers are here to assist in all facets of Pharma, Food & Beverage fabrication solutions. We adhere to the strict sanitary regulations to meet every project's requirements.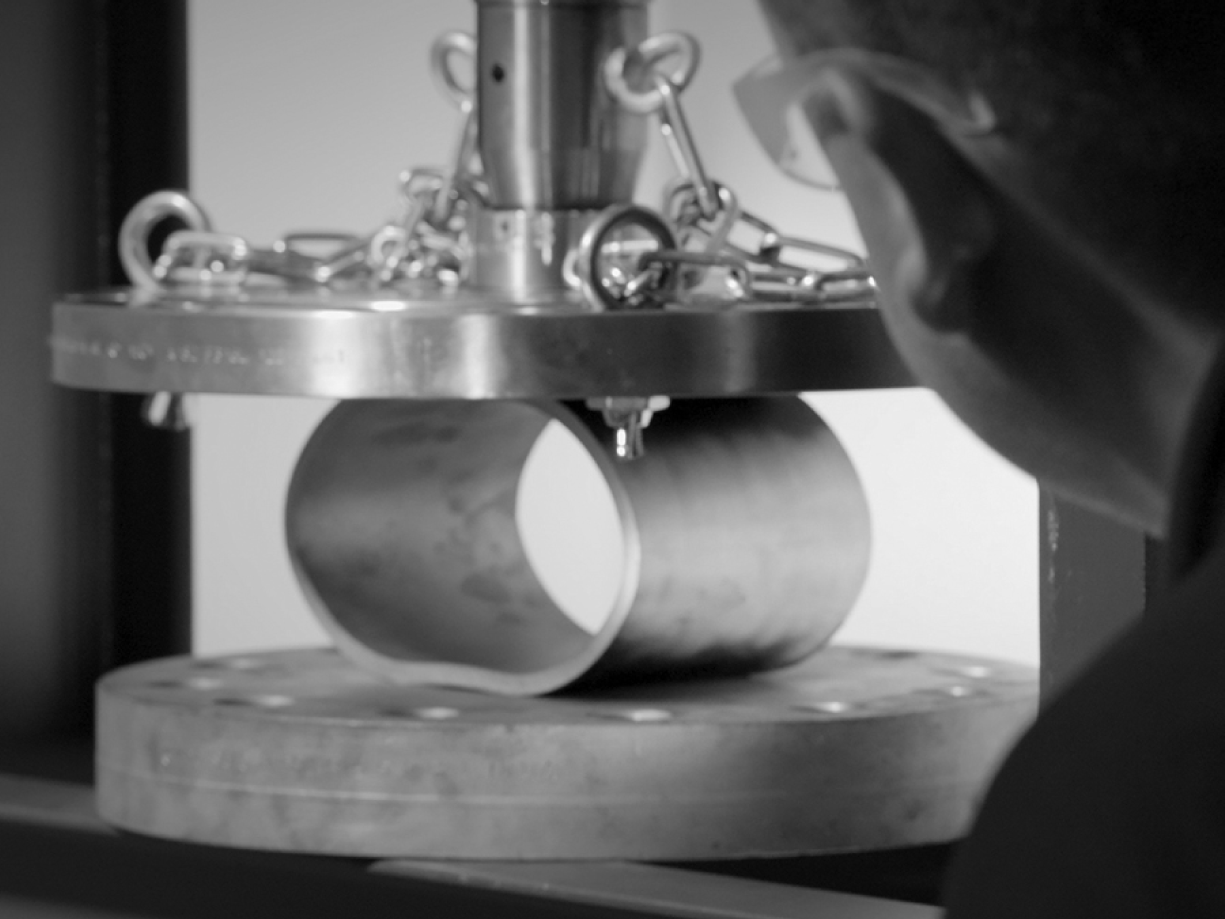 Quality Assurance
Our quality program is the greatest value we provide our customers as a trusted supplier. We are dedicated to the safe operation of the industries we serve, knowing that the products we supply are critical to the safe operation of their facilities.